Back to latest news
An inclusive global parental leave policy to empower all employees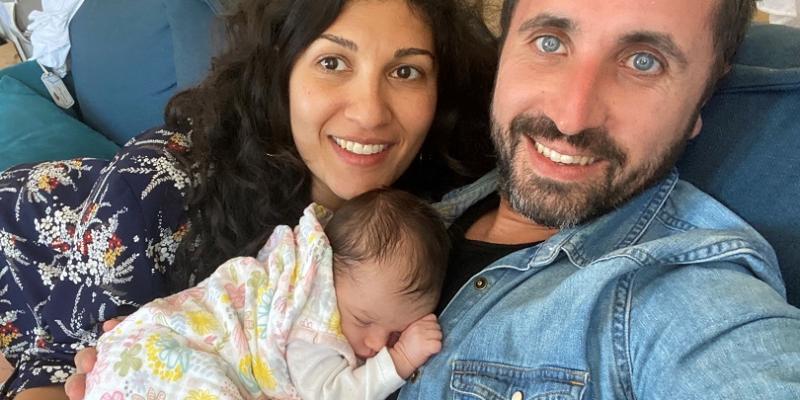 To mark International Men's Day, which is celebrated worldwide on 19 November, L'OCCITANE Group is keen to highlight positive role models and raise awareness of men's well-being in the workplace. In early 2020, the Group launched an inclusive global parental leave policy. The new policy gives primary caregivers a minimum of 20 weeks' fully paid leave and secondary caregivers a minimum of 12 weeks' fully paid leave to bond with their new child. 
The new parental leave policy seeks to empower all employees and their families. It directly promotes health and well-being through equal opportunities in the workplace and fairer gender relations within the family. This pioneering initiative responds particularly to the changing aspirations of fathers today. It gives dads – and all parents – some all-important time to bond with their new child from the start and support their growing family. The new leave is company-mandated to lower barriers and create a work culture that encourages men to take that time off work. L'OCCITANE Group firmly believes that this has a positive impact for everyone in the company, while also helping to break the glass ceiling and encourage women to achieve their full potential.
Group Managing Director Travel Retail, Export, B2B and Spa and manager of the first Group employee to benefit from 12 weeks' paternity leave
To create an inclusive and fair working environment, we must empower all employees equally. Our new, inclusive global parental leave policy will seek to advance both men and women at L'OCCITANE, pioneering bias-free, family-friendly practices within the industry.
The new policy will apply to L'OCCITANE's employees worldwide – across its offices, factories and owned retail stores – whether the child arrives by birth or through adoption or surrogacy. L'OCCITANE will begin implementing the policy at its global headquarters in Switzerland in 2020, with global roll-out set to be completed by April 2022.
Watch the video testimonial of Sara and Mathieu, employees of L'OCCITANE Group in Geneva, Switzerland, here