Find your next job
Thanks to its presence in more than 90 countries, the L'OCCITANE Group is able to offer varied career opportunities spread across the world.
You can browse our latest job offers and search for one that fits your skills and profile.
Read more
Discover our latest job offers
Prepare your CV and cover letter
Your CV and cover letter will give us our first impression, so be sure to give it some careful thought!
We will use this to make a pre-selection, so don't forget to highlight who you are, your strengths and skills, as well as what really motivates you for the position.
We will also be keen to hear why you would like to join the L'OCCITANE Group.
Submit your application
Once you have found a position that interests you and your CV and cover letter are ready, you will need to share these documents with us on the L'OCCITANE Group careers portal.
Our recruiters will carefully read your application and, if they think there could be a fit, we will contact you for a first interview. These often take place by telephone or video conference to give us an initial feeling. If we decide to move forward to the next stage, a face to face interview will be organised.
We may also consider you for other openings that could match your background and expertise, so please do let us know if you are open to exploring other opportunities.
Useful tips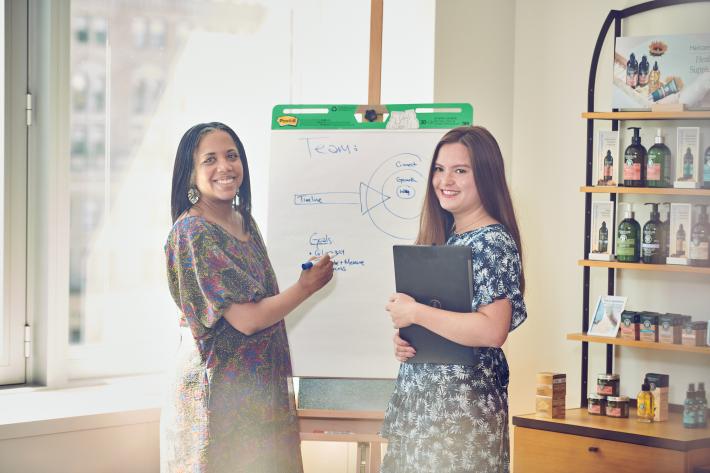 Polish your CV: your CV is the first thing that our recruiters will see. Use this opportunity to show us what you have done so far in your career, with concrete examples that demonstrate your strengths.

Share your motivation: we want to know what inspires and motivates you, why you want this job, why you want to work with us. But keep it real, we want to get a feel for who you really are, and not just who you think we want you to be!

Prepare for your interview: we are looking for people who are able to embrace our Group values of entrepreneurship, team spirit, leading by example and authenticity. Think about concrete examples you can share with us to persuade us that you will able to fit the L'OCCITANE Group culture.
The L'OCCITANE Group is an equal opportunities employer. This means that, when making decisions about our employees' careers with us, our main considerations are their ability to do their jobs and develop in their roles. One way we cultivate change is by creating a more diverse and inclusive workplace and organizational culture. As part of this, we are committed to building an environment that is free from discrimination and harassment where everyone feels respected and valued. We recruit positive-minded people who share our core values - entrepreneurship, team spirit, leading by example and authenticity – and our commitment to sustainability.