Back to latest news
Biodiversity preservation and agroecology: L'OCCITANE to present its initiatives at the IUCN Congress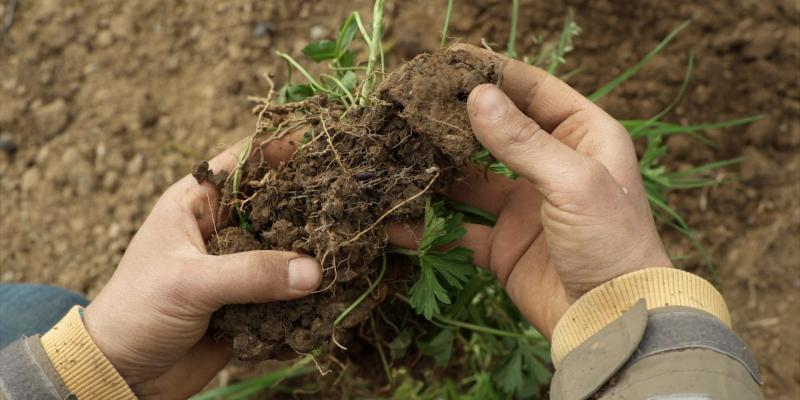 Long engaged in ecosystem preservation, the L'OCCITANE Group will play an active role at the International Union for Conservation of Nature (IUCN) Congress, which is to take place in Marseille from 3 to 11 September. Besides participating in the Forum, the Group will also present its work and initiatives in support of biodiversity, to tackle the climate crisis, as well as its commitment to agroecology. 
The Group's active participation reflects how central the natural world is to the identity of L'OCCITANE, as a primary source of both inspiration and key ingredients. Likewise, the location of the Congress in the South of France, close to the L'OCCITANE en Provence factories, brings to the fore the lands to which the brand is so firmly devoted. These are two good reasons to make the L'OCCITANE voice heard.
Group's Sustainability Officer and Global Brand Director of L'OCCITANE en Provence
This is a unique opportunity to draw attention to local ecosystems and their fragility, but also to share the best ways of preserving them. It is time for action and for sharing experiences.
Agroecology: a fitting solution to today's challenges
L'OCCITANE is closely engaged in developing a sustainable supply chain and so prioritises long-term partnerships – some lasting as many as 30 years. In doing so, L'OCCITANE controls its whole value chain and fosters regenerative methods of cultivation and harvesting. Within these methods, the Group encourages the expansion of agroecology, or regenerative agriculture, which is inspired by ecosystems.
In pursuing a vision of farming that is both productive and respectful, the Group is working to improve the health and fertility of the soils, to encourage carbon capture in the soils through vegetation, and to improve crop resilience, while reducing the use of synthetic treatments and increasing the soils' water-retention capacity. 
Initiatives of this sort are happening in all the regions with which L'OCCITANE is involved, from Provence to Burkina Faso and Brazil; the Group has built sustainable relationships with its producers and is supporting them in their ecological transition and in helping them to get the most out of their productive activities:
Jean-Pierre Jaubert, an almond grower in Valensole (in the French department of Alpes de Haute-Provence), has converted his 50-hectare grove to ecological practices: the soils have been enriched by a variety of plant species sown in the spring. This vegetation cover will then serve as pasture for sheep, whose grazing will keep it under control in a sustainable way. 
Founded by L'OCCITANE, the Fair-Trade Agroecology Collective brings together more than a dozen agricultural partners from Corsica and the South of France. Chaired by Philippe Mary, a verbena grower in Jouques, it benefits from the support of L'OCCITANE's agricultural engineers and external experts. Through training provision and open-source sharing of best practices, the collective ensures that its knowledge is made available to many others.  
 
Preserving biodiversity
L'OCCITANE has been engaged in preserving the natural heritage of the Mediterranean ever since its birth in Provence in 1976. L'OCCITANE prioritises short, seamless, local supply chains for its emblematic ingredients, such as immortelle, lavender, almond and verbena. 
L'OCCITANE sources its verbena from Philippe and Magalie Mary, organic verbena growers in Jouques (in the French department of Bouches-du-Rhône) who are firmly committed to their ecological transition. They have already undertaken numerous initiatives on their estate, such as installing nesting boxes for birds and bats and sowing flowering plants to support the local flora and fauna. 
In Provence, L'OCCITANE has supported the Green & Lavandes lavender endowment fund, of which it is a founding member, since 2012. Established to finance research and development programmes, this fund seeks to identify ecological solutions for the preservation of PDO lavender from Haute-Provence. It unites producers, manufacturers and regional stakeholders around three objectives:
​​​Financing and accelerating research into diversifying varieties in order to combat global warming and diseases (white lavender).
Fostering agroecology practices (introducing vegetation cover, trees and hedgerows).
Reducing the impact of lavender growing and processing operations, from harvesting through to distillation and agricultural waste disposal.
In Burkina Faso, the RESIST project, with a budget of USD 2 million to which L'OCCITANE contributes alongside public partners* and cooperatives, was set up to secure access to organic shea nuts by developing forest parks and training women growers in shea tree protection. In the 33 parks from which L'OCCITANE sources its shea, no chemical products are used. Likewise, 8,500 women have benefited from training (in grafting, tree care and tree nursery work) and from using seedlings to regenerate shea forests. 
In harmony with the Group's values, the L'OCCITANE Foundation is working to forestall the threats our ecosystems are facing. As part of that, the Foundation supports the IUCN's French Committee, which has established a Red List of Mediterranean ecosystems. Since 2015, 31 ecosystems have been identified and evaluated, providing a tool on which conservation strategies can be built, priorities identified and regulations developed. 
Acting together: OP2B 
At the global level, the situation is critical: more than one million animal and plant species are threatened with extinction and 33% of the world's soils are already degraded. There is an urgent need to act and pool best practices. With a view to this, the Group joined the One Planet Business for Biodiversity (OP2B) collective in early 2020. This coalition currently brings together 25 businesses that are committed to taking real steps to reduce agriculture's environmental footprint within their supply chains by deploying agroecology practices, cultivated biodiversity diversification and ecosystem protection measures on a large scale.
Group's Sustainability Officer and Global Brand Director of L'OCCITANE en Provence
Biodiversity has always been a source of innovation and inspiration at the heart of our perfumes and our beauty and well-being products. Working together with companies that have undertaken similar initiatives will enable us to integrate biodiversity even further into all our activities. The current crisis has confirmed more than ever before how responsible we need to be as businesses – and how strongly engaged in supporting the environment.
*The United States Agency for International Development (through the Global Shea Alliance) and SEQUA.