Back to latest news
Working towards restoring nature collaboratively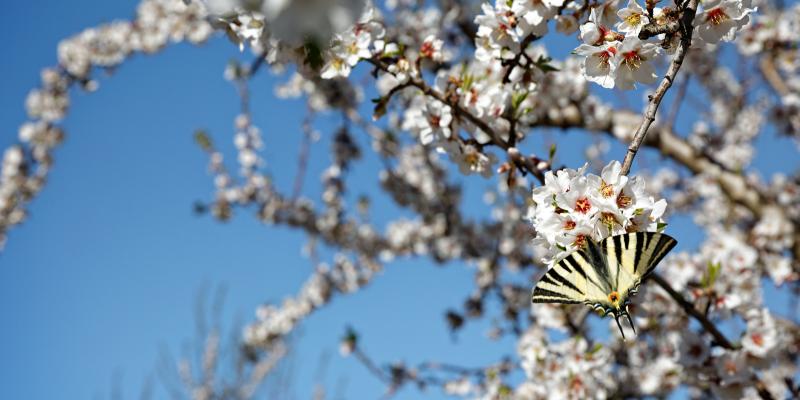 On Earth Day, L'OCCITANE is proud to share its ambition to preserve and regenerate biodiversity while also strengthening fair trade relations with all its partners and suppliers of natural raw materials – the star ingredients in its beauty products – which in many cases are sourced from family-owned farms.
L'OCCITANE's beauty products draw inspiration from the benefits of nature. But biodiversity is under threat. To protect biodiversity in all the geographical areas in which it is invested, L'OCCITANE strives to restore local natural heritage and have a positive impact. In the spirit of collaboration and open innovation, its staff work alongside partners – producers, farmers, researchers and start-ups across the world – to nurture expertise. The Group is also an active member of One Planet Business for Biodiversity (OP2B). This action-oriented business coalition is determined to drive transformational systemic change to protect and restore cultivated and natural biodiversity.
Group Chief Sustainability Officer and Global Head of L'OCCITANE en Provence
Cultivating ingredients is not just about the fields but also the biodiversity surrounding the farms. Each plot of land is united by their differences, with their shapes naturally arising from their uniquely diversified environments.
Taking inspiration from nature and inventing better ways of working 
L'OCCITANE is committed to developing regenerative approaches. In 2020, L'OCCITANE co-created an agroecology collective with 15 of its partner farms, with the objective of working with nature. Methods such as plant covers, planting trees on cultivated fields, mulching and creating natural habitats for birds and insects help create ecosystems in and around fields that are beneficial for biodiversity. These practices also enable a better use of resources, boost biodiversity and contribute to creating a beneficial microclimate that helps achieve higher yields. They also allow farmers to use fewer or no pesticides and fertilisers and less water. 
One million trees in Australia, 175 hectares of forest-friendly coffee agroforestry in Brazil
In early 2020, L'OCCITANE created its Ecosystem Restoration Fund to support ecosystems that are severely affected by natural disasters. Financed by the Group's shareholders, the fund aims to respond to climate emergencies on an ad hoc basis, specifically to the devastating fires in the Amazon and Australia. In Australia, L'OCCITANE is working with the Foundation for National Parks & Wildlife (FNPW) to help plant a million trees to restore natural habitats and native vegetation severely affected by the devastating bushfires. In Brazil, the Group entered into an initial two-year agreement with the non-profit organisation WeForest, aiming to restore native Amazonian forests. Together with the local NGO IDESAM, the project will establish forest-friendly coffee agroforestry with native tree species, starting with 175 hectares. 
Planting 17,000 almond trees where they belong
Almonds are one of L'OCCITANE en Provence's star ingredients. Their sense-stimulating power and exceptional cosmetic properties are harnessed in an iconic range of well-being products. The almond tree was once a natural part of the Provençal landscape, but its cultivation was abandoned and, by the 1960s, the tree had disappeared from the region. Since 2018, L'OCCITANE has been a member of the Shared Mediterranean Conservatory, which identifies endangered regional species and helps replant them. Almonds are supported by these conservation programmes. Via France Amande, an inter-professional almond federation founded in 2018, L'OCCITANE is investing in the revival of almond cultivation in Provence by contributing to the planting of over 900,000 almond trees by 2025. This helps to improve local biodiversity and preserve regional traditions. L'OCCITANE has now replanted 17,000 almond trees and counting. The company also rewards each employee with more than three years of service by planting an almond tree in their name. 
almond producer in Provence
You plant pieces of wood with three bits of roots in the ground among some stones, and you think 'what's going to happen?' And then, after three years, we see the first flowers and about 10 small almonds. This is not an adventure of a year or two. It is an adventure for 40, 45, 50 years. Somewhere, it's a secret. You say to yourself: I have to live to see them grow old; we'll grow with them.
Every day is Earth Day. Because a healthy planet is not an option: it is a necessity.