Back to latest news
Planning for the 'new normal' ahead of reopenings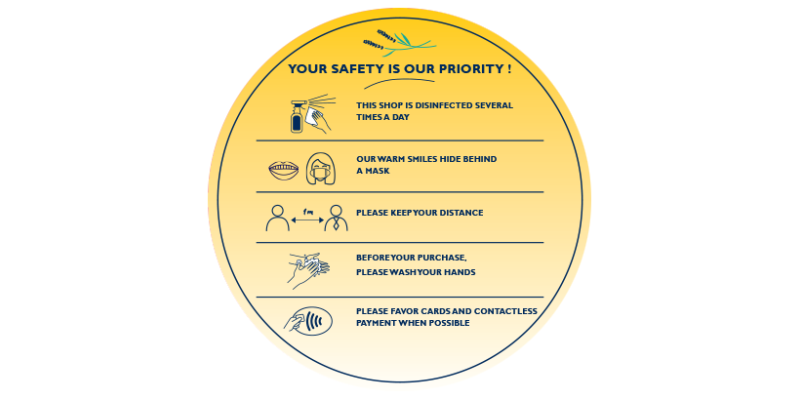 On the World Day for Safety and Health at Work, the L'OCCITANE Group is announcing more stringent measures to protect its staff and customers, establishing a 'new normal' that will enable it to resume activity in the safest way possible. These rules apply to all its owned stores, offices, factories and warehouses, as well as across all its brands, globally.
As countries in Europe and the Americas begin loosening COVID-19 lockdown measures, the L'OCCITANE Group is carefully preparing to reopen its facilities. Its focus is on prioritising its employees' and customers' health and safety while also helping to protect society at large. 
Managing Director Asia–Pacific and Head of the Group's People Safety Task Force
As an employer and retailer, we have a role to play in tackling the COVID-19 crisis. We are adopting safe workplace practices based on real-world learnings from Asia, where we have a very strong presence, as well as from our factories in the south of France, which were able to remain open despite COVID-19.
'New normal' in workplace culture and hygiene
To deliver on its commitment, the Group has established five rules to be followed across all its sites worldwide, and to be adapted on a case-by-case basis, locally, taking into account the specific circumstances of each facility: 
Daily temperature check before coming to work.
Regular handwashing with soap or hand sanitiser.
Compulsory wearing of face masks on site. 
A distance of at least 1 metre (three feet) between oneself and others. No handshaking, no hugging.
Increased disinfection of all touchpoints and workstations.
These rules are applicable for one month after reopening of each site or store. They will be adapted to guidance from each country's government and health officials and to local culture and sensitivities. 
Furthermore, the Group is rolling out new in-store protocols to maintain the highest possible levels of safety for its customers.