Back to latest news
L'OCCITANE joins the Responsible Beauty Initiative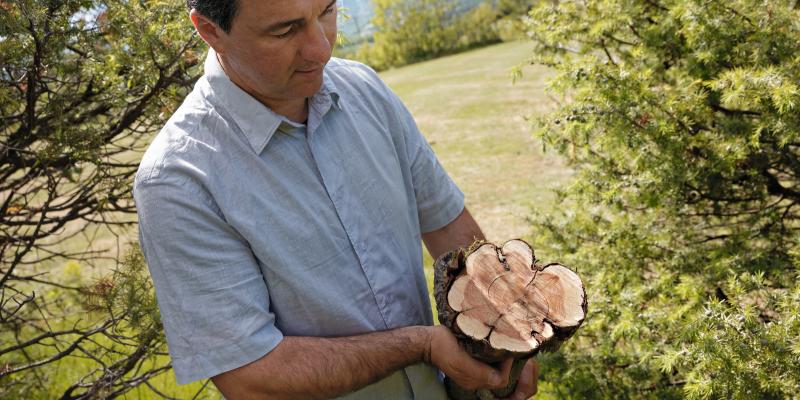 The L'OCCITANE Group, a leader in natural cosmetics and well-being products and a pioneer in corporate sustainability, has joined the Responsible Beauty Initiative (RBI) to accelerate ethical, social and environmental performance and progress throughout the beauty supply chain.
RBI, which is powered by EcoVadis, the world's most trusted provider of business sustainability ratings, brings together beauty industry leaders including Clarins, Coty, Groupe Rocher, L'Oréal, LVMH and Cosnova, to strengthen sustainable practices, improve environmental footprint and social impacts and maximise shared value across its collective supply chain. The initiative is built on EcoVadis' sustainability rating platform, which is used as a common foundation to measure and benchmark supplier sustainability performance and engagement.
EcoVadis is thrilled to welcome the L'OCCITANE Group to the Responsible Beauty Initiative. It facilitates collaboration among the most influential companies in the beauty industry to advance sustainability performance in global supply chains. L'OCCITANE's participation has the potential to create a profound impact for their business and the entire industry.
L'OCCITANE has been working with EcoVadis for over a year to assess the sustainability performance of the organisation and 100 of its most strategic suppliers. Using EcoVadis ratings, the company has been able to identify high-risk suppliers by category and adjust global partnerships to align with their CSR values and goals. L'OCCITANE aims to assess 100% of their high-risk suppliers by the end of 2020, as well as drive performance improvements across all key suppliers. The initiative will amplify L'OCCITANE's and RBI members' efforts to boost supply chain sustainability and ensure industry suppliers have sound ethical, social, and environmental business practices in place. The RBI achieves these objectives by:
Driving a common understanding of sustainability performance across the industry
Sharing best practices and processes
Leveraging common tools to create efficiencies and benefits for suppliers
Chief Sustainability Officer at L'OCCITANE Group and Global Head of L'OCCITANE en Provence
We need to move towards greater resilience in all human activity, including in the way our economies work. As a family business, we have the chance to be able to think differently. Our goal is to balance profitability and sustainability in order to create a company that will still be here in a 100 years. Our partnership with EcoVadis and membership in the Responsible Beauty Initiative will help us further our efforts toward a 'regenerative' business, meaning to do business while restoring nature and protecting global biodiversity.
The Responsible Beauty Initiative now has seven members working together to address the unique opportunities and challenges of the beauty industry global supply chain. Its main goals for 2020 include increasing transparency across its supplier pool, driving supplier improvement and leveraging synergies in CSR auditing tools.
L'OCCITANE joins the Responsible Beauty Initiative