Back to latest news
L'OCCITANE exceeds biodiversity objective set in 2016 to protect 1,000 varieties and species of plants by 2025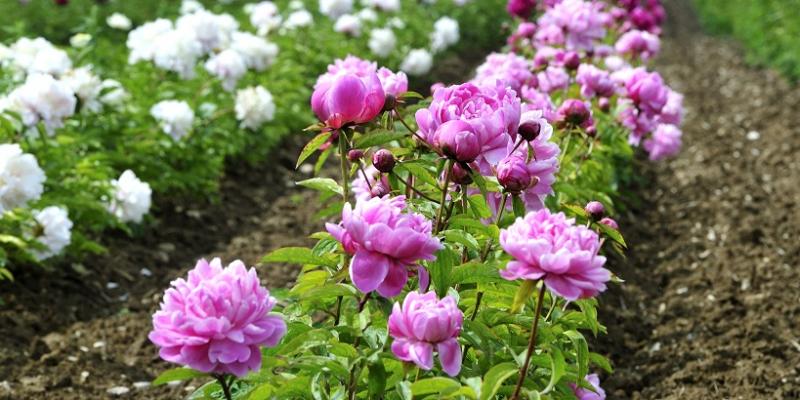 L'OCCITANE en Provence, a cultivator of change,  shines at the start of 2021, announcing it has already reached and exceeded one of its primary biodiversity goals for 2025. To date, thanks to company-wide efforts and collaborative partnerships with like-minded organisations, the brand has succeeded in protecting and promoting 1,149 varieties and 513 different species of plants. Continuing its fierce commitment to biodiversity, a new objective will soon be set, with an even more ambitious goal for 2025.
As a Group that relies on natural resources and on communities' wealth of knowledge for the processing of these resources, L'OCCITANE has been following a coherent path for years, with the unfailing ambition to preserve and regenerate biodiversity while also strengthening relations of trust and fair trade with all its partners and suppliers of natural raw materials.
Encouraging the diversity of plants is a challenge, as modern agricultural practices often favour fewer profitable varieties, and leads to the disappearing of rare and ancestral types.
L'OCCITANE Biodiversity & Sustainable Ingredients Manager
In addition to being essential for one's basic food and health needs, this diversity contributes to the beauty of the world: differences in smells, colours, textures… life would be very sad if we had only one variety of tomatoes.
How has L'OCCITANE managed to meet its objective so quickly? 
By sourcing a wide range of plants for its product lines and/or promoting particular species or varieties via strategic partnerships and collaborations.
In Burkina Faso, L'OCCITANE has contributed to the conservation of 10 ethno-varieties of shea trees used for the production of its fair-trade* certified organic shea butter. 
In Crest (Central France), L'OCCITANE supports Peony farming via a long-term partnership with its flower grower, whose family has been working for 160 years to cultivate no less than 300 varieties of herbaceous peonies (one of the most complete collection in the world) which are used in L'OCCITANE en Provence's products.  
In the South of France, 141 varieties of olive trees (Columbus, Golden, Marvel, etc.) and 52 varieties of fig trees (White Lady's Neck, Drop of Honey, Goldendrop, etc.) currently flourish and thrive thanks to L'OCCITANE's support. This is notably due to its collaboration with the Shared Mediterranean Conservatory (CMP), an association specialised in the conservation of cultivated biodiversity. 
Through these activities, and many others, L'OCCITANE, cultivator of change, confirms its deep commitment to preserving and regenerating biodiversity, one of the world's greatest treasures.
L'OCCITANE Group Sustainability Officer
Our mission is to take care of humans and to reconnect them with nature, by transmitting the diversity of our natural heritage. Because nature's heritage is our common wealth.

*Fair-trade certified according to the Fair for Life standard available at www.fairforlife.org