Back to latest news
L'OCCITANE en Provence signs the New Plastics Economy Global Commitment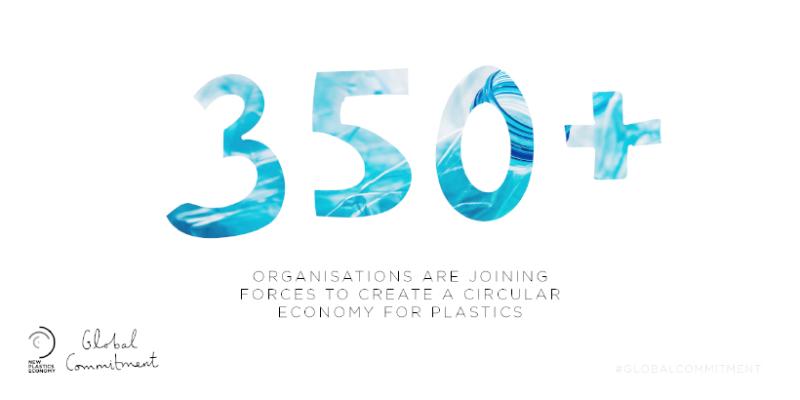 We are inspired to sign the Ellen MacArthur Foundation New Plastics Economy Global Commitment, further cementing our commitment to reduce plastic pollution and promote circular economy. The Global Commitment is bringing together businesses and organisations around the world and we are pleased to align with more than 350 fellow signatories with whom we share a common vision of keeping plastics in the economy and out of the ocean. By joining forces, together we will be more successful in tackling plastic pollution at the source.
The Global Commitment aims to create a "new normal" for plastic packaging and, as a signatory, we have committed to:
> Eliminate problematic or unnecessary plastic packaging and move from single-use to reuse packaging models
> Innovate to ensure 100% of plastic packaging can be easily and safely reused, recycled, or composted by 2025
> Circulate the plastic produced, by significantly increasing the volumes of plastic reused or recycled into new packaging
At L'OCCITANE en Provence, reducing plastic pollution is a key priority and we have been launching eco-refill products, in-store recycling and bottles made out of 100% recycled plastic for more than 10 years. We now have committed to using 100% recycled PET plastic in our plastic bottles by 2025 and, thanks to a partnership with a new key supplier, Loop Industries, will be able to achieve this. We have also set a target of providing in-store recycling in 100% of our owned stores by 2025 and, through our ongoing partnership with TerraCycle (since 2014), are currently able to offer this in more than 30% of our stores worldwide. In addition to this, we have set targets of making 100% of our plastic bottles recyclable by 2025 (last year we were already at 84%), of eradicating single use or unnecessary plastic, and of increasing our eco-refills from 15 to 25 product references, and making them recyclable as part of the process.
Details of how we are handling plastic pollution have been set out side-by-side with other brands, businesses and organisations for the first time in a new report published by the Ellen MacArthur Foundation this spring. You can read or download the full report here.
Each year, L'OCCITANE will be challenged by the Global Commitment on our efforts to fulfil our targets, thereby encouraging transparency whilst also inspiring us to develop these targets even further. 
For more information about the New Plastics Economy. 
For more information about the Ellen MacArthur Foundation.