Back to latest news
L'OCCITANE disrupts New York's Fifth Avenue with a new experiential concept store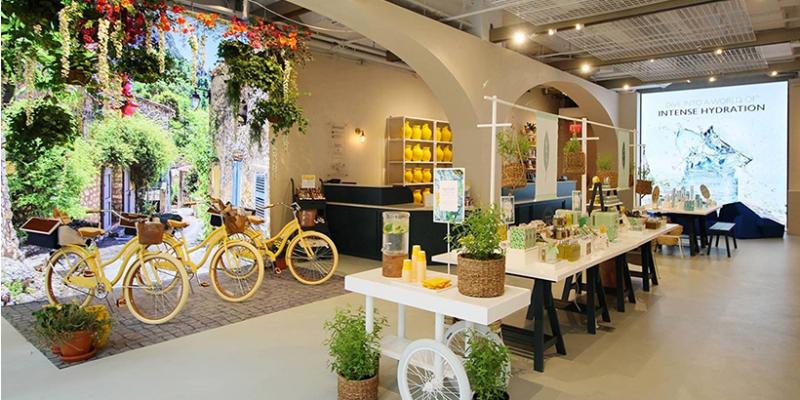 L'OCCITANE continues to redefine in-store shopping experience by opening a brand new L'OCCITANE en Provence concept store on New York City's prestigious Fifth Avenue.
The 1,870 square foot store located at 555 5th Avenue is a unique immersive destination that will communicate the brand's signature pillars through a range of interactive customer touchpoints. Designed by L'OCCITANE's Daniel Contorni, International Artistic Director, and Paul Blackburn, VP Concept Design, Construction & Merchandising, 555 5th Avenue will be an evolutive space continuously changing to highlight seasonal campaigns.
Whilst the existing L'OCCITANE experiential boutique at Flatiron continues to offer exceptional service and skincare innovation, 555 will be more disruptive and attract new customers, encourage engagement and produce user-generated content for social media. The store includes a "rain-shower" sink, an interactive skincare consultation area, a curved communal bench beneath a Mediterranean olive tree, and an enhanced fulfilment services "comptoir".
555 5th Avenue will join the L'OCCITANE Recycling Program, a partnership with international recycling company TerraCycle that incentivizes customers to drop off all brands of empty personal care and cosmetics packaging at participating L'OCCITANE retail locations.