Back to latest news
L'OCCITANE continues the fight against plastic pollution in collaboration with the Ellen MacArthur Foundation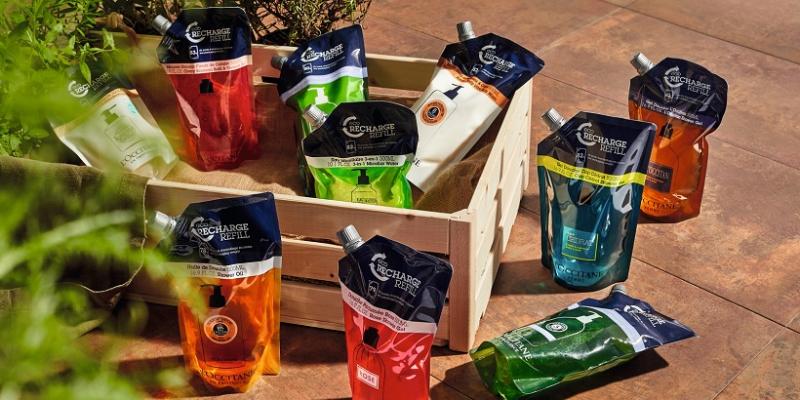 Together with the UN Environment Programme (UNEP), the Ellen MacArthur Foundation has published their second annual report 'New Plastics Economy Global Commitment Progress 2020'. This initiative brings together more than 500 signatories – companies, governments, NGOs, universities and other organisations – around various goals for 2025 in line with a shared vision of creating a circular economy for plastic.
As one of the signatories, L'OCCITANE en Provence takes a major step towards becoming more successful at tackling plastic pollution at its source. By offering transparency and with a clear baseline for measuring progress, the 'New Plastics Economy Global Commitment Progress 2020' shows that there has been significant headway made by signatories in two key areas: increasing recycled content in plastic bottles and the phase-out of problematic packaging.
Aligned with the New Plastics Economy Global Commitments, and in a bid to become more circular, L'OCCITANE is following its three R's: Reduce, Recycle, React. The brand has pledged that, by 2025, 100% of its bottles will be made out of 100% recycled plastic, and 100% of its company owned stores will offer a recycling service. 
The report highlights L'OCCITANE en Provence's actions and initiatives in several key categories established by the Ellen MacArthur Foundation:
Elimination of problematic or unnecessary plastic packaging.
100% of plastic packaging reusable, recyclable, or compostable
Decoupling from the consumption of finite resources
Each year, the New Plastics Economy Global Commitment will verify that L'OCCITANE en Provence and all the signatories are meeting their objectives and as a third party controlling body, ensure that more ambitious targets are being set for the future. 
Group Sustainability Officer and Global Brand Director of L'OCCITANE en Provence
L'OCCITANE has an original and intrinsic link with the Living. Our societal and environmental commitment - in favour of the protection and regeneration of biodiversity and the reduction of our environmental carbon and plastic footprint – is therefore only natural. Our mission is to take care of humans and to reconnect them with Nature, by transmitting the diversity of our natural heritage. Because Nature's heritage is our common wealth.
Read more about the L'OCCITANE Group's global best practices and overall progress in environmental responsibility in the 2020 Environmental, Social and Governance Report.
Read more about L'OCCITANE's efforts to tackle plastic pollution here