Back to latest news
L'OCCITANE brings a digital immersive experience to Yorkdale Shopping Centre, Toronto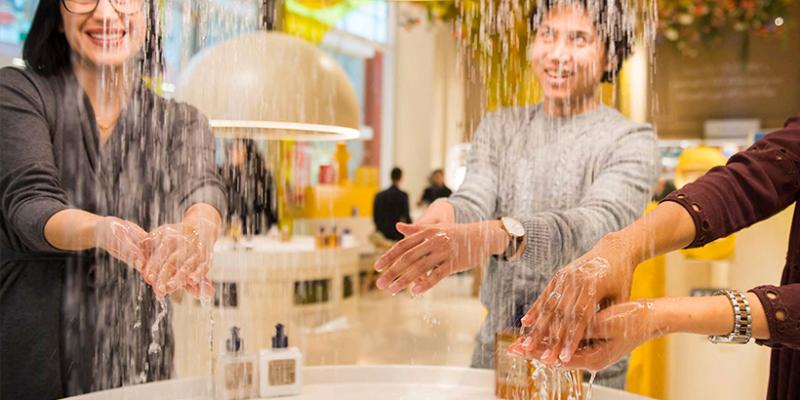 In the lead up to Christmas, the L'OCCITANE Group has opened another stunning flagship in an iconic location. The new flagship at Yorkdale Shopping Centre in Toronto opened on December 7th, taking the L'OCCITANE en Provence brand to a whole new level.
The spectacularly designed flagship offers customers a digital immersive experience and connected shopping model never previously seen. This includes a pair of highly innovative suspended capsules inside which a true story unfolds before your eyes, combining imagery, scent, light and sound for a complete sensorial experience. Visitors can indulge in testing the large range of L'OCCITANE en Provence products and can wash their hands in beautiful rain shower sinks (as seen in the picture). 
The store also incorporates a number of important ecologically-friendly aspects. L'OCCITANE worked with School House, the renowned brand creative and experience agency, who was commissioned as lead designers for the project.