Back to latest news
L'OCCITANE and Loop Industries sign multi-year supply agreement to transition to 100% Sustainable PET Plastic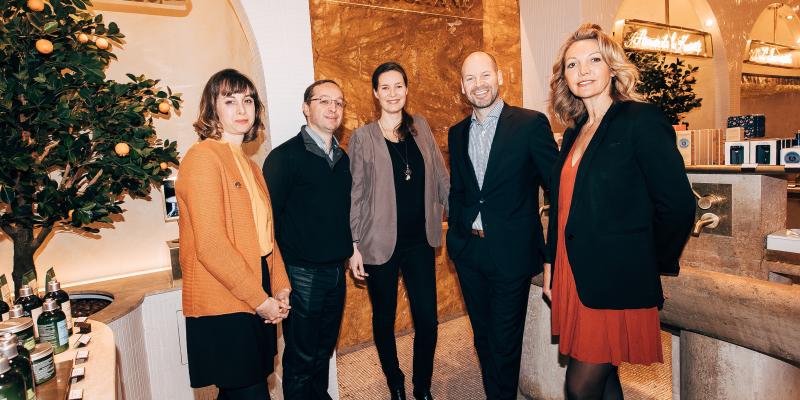 The L'OCCITANE Group has selected Loop Industries as a key supplier of 100% recycled virgin-quality PET plastic.
This represents an important milestone in L'OCCITANE's long-standing commitment to eco-design, recycling and sustainable packaging.
For more than 10 years, L'OCCITANE has been launching initiatives such as eco-refill products, in-store recycling and bottles made out of 100% recycled plastic.
By incorporating Loop™ branded PET into its packaging, L'OCCITANE will achieve its goal of using 100% recycled plastic in L'OCCITANE en Provence bottles by 2025.
The L'OCCITANE Group and Loop Industries, a leading technology innovator in sustainable plastic, announced today the signing of a multi-year supply agreement for Loop™ branded 100% sustainable PET plastic. The agreement will see the L'OCCITANE en Provence brand start to incorporate Loop™ PET plastic into its product packaging as of 2022, enabling it to increase from its current 30% recycled plastic to reach 100% in its bottles by 2025 and place the Loop logo on all packaging containing Loop™ PET plastic.  
As the demand for sustainable packaging solutions continues to grow, Loop Industries has emerged with transformational upcycling technology that allows plastic bottles and packaging, carpet and polyester textile of any colour, transparency or condition and even ocean plastics that have been degraded by the sun and salt, to provide brand owners a sustainable plastic product that helps solve the plastic pollution problem and meets FDA requirements for use in food-grade packaging. So, when the Loop logo appears on a package, it is a confirmation for consumers that the plastic is sustainable. It is a revolutionary development and L'OCCITANE is excited to be amongst the global brands partnering with Loop, as the group continues to innovate and set new industry standards.
For Adrien Geiger, Global Brand Director at L'OCCITANE en Provence: "Our brand is inspired by nature, people and culture and we have been using natural plant-derived ingredients and eco-friendly manufacturing for more than 40 years. We are therefore very conscious of the importance of eco-design and sustainable packaging. We have been launching eco-refill products, in-store recycling and bottles made out of 100% recycled plastic for more than 10 years and are continuing to progress on this. The innovative technology that Loop provides is a game-changer that can help us fundamentally contribute to solving the growing global concern about plastic pollution. We are excited to sign with Loop, representing a significant shift in our approach to plastic."
The multi-year agreement was announced today in Paris. Pictured above: Sarah Pricaz, VP International Marketing, David Bayard, Technical Packaging Director, Raphaelle Archambaud-Sicot, CSR & Sustainable Development Director, Nelson Switzer, Chief Growth Officer for Loop Industries, and Corinne Fugier-Garrel, Packaging Design & Concept Director.
Read the full press release here