Back to latest news
Hot-air balloons by L'OCCITANE, Forcalquier and France Montgolfières transformed into 500 medical gowns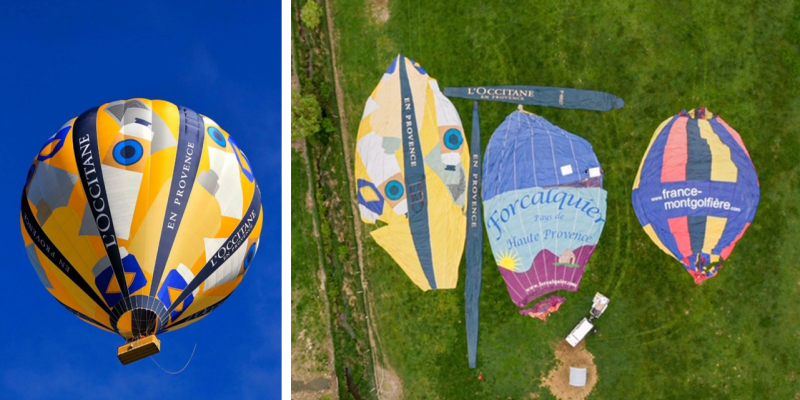 Floating peacefully above the world can give you a whole new perspective on life. But while the coronavirus pandemic has grounded the popular hot-air balloon rides of Forcalquier in the South of France, volunteers are responding to the shortage of personal protective equipment (PPE) for front-line hospital staff by responsibly recycling old hot-air balloons.
The balloon company France Montgolfières, L'OCCITANE en Provence and the town of Forcalquier have joined forces to transform three hot-air balloons, which have served their time in the air, into reusable, washable gowns for local hospital staff. The fabric is very strong, non-flammable and resistant, making it an ideal material for this purpose. 
L'OCCITANE has sponsored five hot-air balloon flying over the lavender and almond fields of Provence for more than 10 years. But the life span of the balloons' fabric is ultimately limited. 
Chief Sustainability Officer at L'OCCITANE Group and Global Head of L'OCCITANE en Provence
Committed to a circular economy, in which every waste material can have a second life, we have been looking for ways to recycle our balloons when their time has come. Now we're not just reusing them – we're helping the fight against the pandemic.
This initiative is led by Mark Dworski, co-founder of France Montgolfières and manager of the air base at Forcalquier. On Thursday 30 April, volunteers cut the fabric out in the fields and passed it on to a group of volunteer tailors to transform into gowns. The finished gowns will be distributed to 11 units at the Manosque hospital, which are facing shortages.