Back to latest news
Armel Tripon takes 11th place in the Vendée Globe after 84 days sailing round the world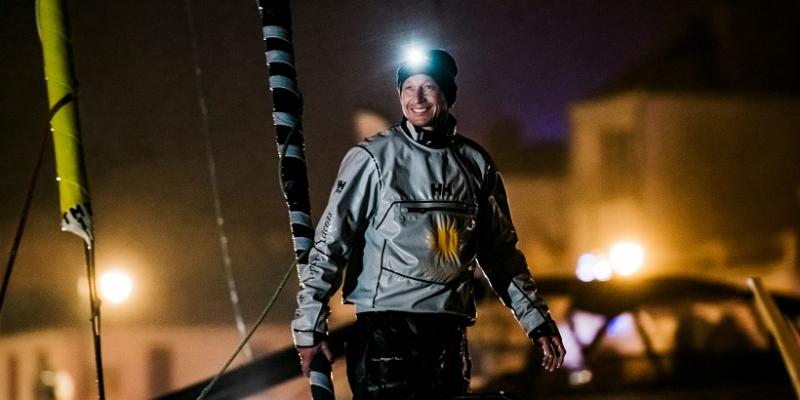 It was an epic finish to an extraordinary solo voyage around the world. Skipper Armel Tripon arrived in Les Sables-d'Olonne on France's Atlantic coast today aboard the L'OCCITANE en Provence. Slipping deftly between two raging storms in the dark of night, the vessel crossed the finish line of the Vendée Globe on Monday 1 February 2021 at 7:27 a.m. After 84 days, 17 hours, 7 minutes and 50 seconds at sea, Tripon made a superb entrance to Les Sables d'Olonne's iconic channel to take 11th place in the solo, non-stop, round-the-world race. 
Tripon completed the Vendée Globe following a stormy final night at sea, with six-metre swells and winds clocked at 55 knots. His round-the-world voyage, which he completed solo, non-stop and without assistance, covered 28,315 nautical miles at an average speed of 13.93 knots. 
France's celebrated professional skipper competed in the Vendée Globe in a custom-built, L'OCCITANE en Provence-branded boat. Designed by the visionary naval architect Sam Manuard, the monohull was built at the Black Pepper Yachts shipyard in France. L'OCCITANE teamed up with leading experts in hydrodynamics, aerodynamics and structural engineering to fine-tune the concept behind this IMOCA boat, striking the perfect balance between performance and aesthetic appeal. It's no surprise, then, that the L'OCCITANE en Provence was the fastest vessel in the fleet between the two Equator crossings.
Skipper of the L'OCCITANE en Provence, an IMOCA monohull 
I think we charted new waters for this kind of boat, the scow. It's a great boat; we got on well together. I wouldn't be surprised to see this kind of boat really take off in the IMOCA class.
Photo credits: Olivier Blanchet / Alea