Back to latest news
42,000 women empowered in Burkina Faso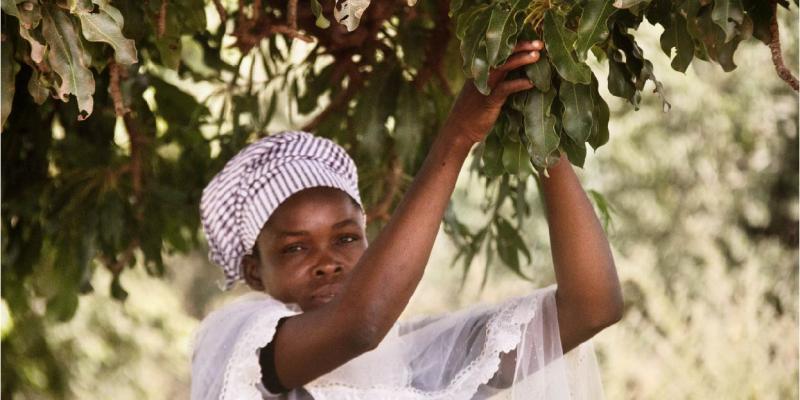 In 2018, the L'OCCITANE Foundation committed to support over 33,000 women in Burkina Faso in their socioeconomic development by the end of 2020. This goal has been largely exceeded: to date, more than 42,000 women have been supported in this country, from where L'OCCITANE sources hundreds of tons of organic, fair-trade shea butter every year.
It all started in the 1980s when Olivier Baussan, the founder of the L'OCCITANE brand, heard for the first time about the extraordinary benefits of shea butter from Burkina Faso. As he learned the story of shea and its nuts harvested exclusively by women – hence known as 'women's gold' – he decided to take the next flight to Ouagadougou, the capital of Burkina Faso. This landlocked country in western Africa is one of the poorest countries in the world and women play a key role in the country's economic and social development.
Building fair trade partnerships 
In line with its commitment to empowering all people in the communities in which the Group is engaged, L'OCCITANE has been working for over 30 years to improve the lives and working conditions of Burkinabe women and protect shea resources. It has built a long-term and fair partnership with the female shea cooperatives from whom it sources organic, fair-trade (Fair for Life) shea butter. By purchasing shea butter directly from these women, the Group helps them to build sustainable livelihoods and to pass on their skills from generation to generation. Through its Foundation, the Group has also implemented education, literacy programs and entrepreneurial projects.
L'OCCITANE's Sustainable Ingredients Specialist in charge of shea butter
Autonomy for women is key. Our initiatives have been built with them, and we listen to feedback from the field in order to readapt the projects according to specific needs. In addition, we are vigilant to the appropriation of activities by the women to ensure a real sustainability beyond the project.
Reinforcing women's leadership 
One of the L'OCCITANE Foundation's fields of actions is to commit to Burkinabe women's leadership. It does so trough long-term partnerships with NGOs and organisations such as: the education projects with UNICEF and the alphabetisation programmes for women in rural areas with Aide et Action contribute to girls' and women's emancipation and independence. The 10-year collaboration with Aide et Action, has made it possible to build, equip and operate more than 30 literacy centres in rural areas. 
Projects to strengthen women's economic autonomy  
The L'OCCITANE Foundation also funds microcredit and socioeconomic training projects with Entrepreneurs du Monde as well as training on trades in rural areas, in collaboration with the NGO Empow'Her. Since 2016, and thanks to the contribution of actors such as the social incubator La Fabrique and the network of financers Initiative France, 17 companies managed by women were supported by the L'OCCITANE pour Elles Programme, which contributed more globally to the socioeconomic development of more than 1,400 women. 
L'OCCITANE African Philanthropic Project Manager 
By working to protect women and support their autonomy, we contribute to building a more stable and fair society. Women in rural areas play a key role in education, transmitting values and maintaining peace. Let us give them the power to fully take on this role.
New goal: supporting 60,000 women by 2025
Thanks to all these programmes, 42,600 women have been empowered so far in Burkina Faso. L'OCCITANE's goal having been met and exceeded, it is pleased to announce a new target: L'OCCITANE pledges to expand its collaboration with Burkinabe women and promote their entrepreneurship and empowerment even more broadly through its Foundation supporting 60,000 women by 2025.
Due to the struggles and needs of rural women of Burkina Faso, exacerbated by the growing insecurity in the country and COVID-19, the L'OCCITANE Foundation will redirect some of its focus to support emergency actions in favour of displaced girls and women, whilst continuing to support girls' education programmes as well as women's trade trainings and entrepreneurial projects. 
 
Learn more about the L'OCCITANE  Foundation here: L'OCCITANE Foundation