Back to latest news
The L'OCCITANE Group unveils OBRATORI, its start-up studio in Marseille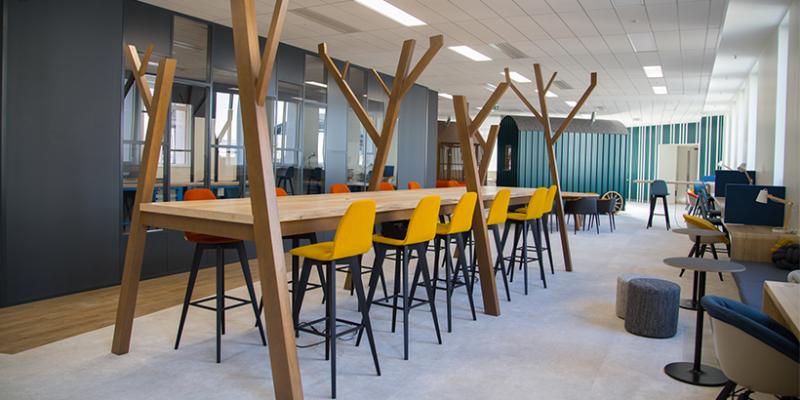 The L'OCCITANE Group has officially announced the opening of its start-up studio, OBRATORI. The studio is located in the heart of the Cité de l'Innovation et des Savoirs Aix-Marseille (CISAM), the former emblematic art-deco building of the Castel in Marseille, and has been designed to reveal the future of cosmetics and well-being.
For Reinold Geiger, CEO of the L'OCCITANE Group, the opening of the start-up studio OBRATORI will enable new ideas to be explored and developed in a fast-moving world. "The L'OCCITANE Group has always been keen to initiate entrepreneurship and perpetual renewal, it's in our DNA." 
The start-ups sought are those in cosmetics and well-being, as well as in the digitalisation of solutions for retail and early growth which require technical, financial, commercial, marketing or other support. The blend of product, digital and other start-ups is a must-have, according to OBRATORI, to jointly develop strong synergies of innovation and to explore new concepts, ideas, products, services and brands.
Specifically, the selected start-ups will follow a support program lasting a maximum of 23 months. They will benefit from an adapted workspace, the support of the internal resources of OBRATORI, a network of experts and mentors, and the ecosystem of the L'OCCITANE Group. For Ingo Dauer, General Manager at OBRATORI: "These are tailor-made programs. A start-up may need research expertise, marketing expertise, international visibility ... "
In order to better meet the technological needs of its incubated start-ups, OBRATORI has equipped the 950m2 space with an L2 cellular research laboratory and a MIT compliant FabLab.
OBRATORI offers its guidance and tailored-made support to French companies and international start-ups based in Marseille.