Corporate governance structure
The L'OCCITANE Group Board consists of ten Directors, comprising five Executive Directors (presented below), one Non-Executive Director and four Independent Non-Executive Directors.
Senior management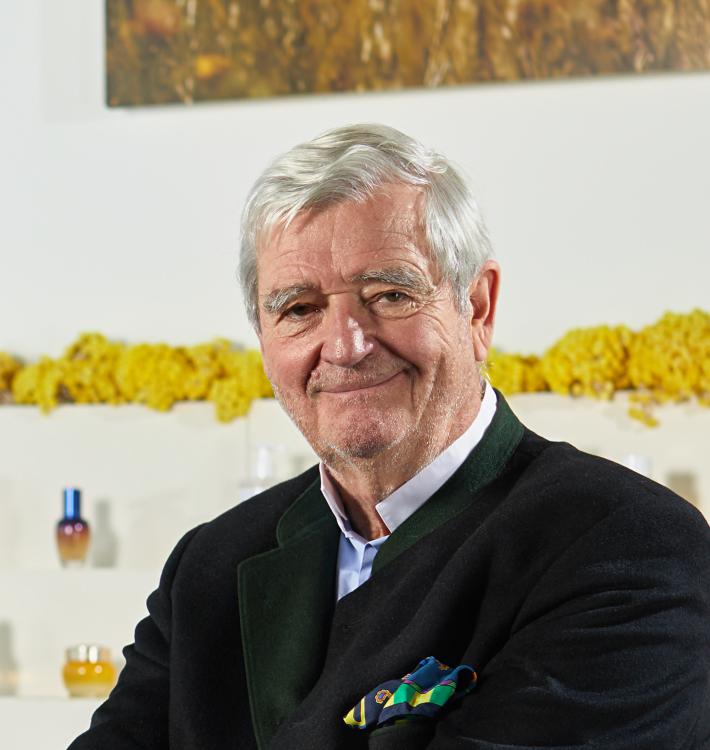 Reinold Geiger, Executive Director and Chairman 
Reinold Geiger was appointed as an Executive Director with effect from 22 December 2000 and is the Company's Chairman. 
Mr Geiger joined the Group in 1996 as Chairman and controlling shareholder. He is the Chairman of the Company and L'Occitane Groupe S.A., a member of the Board of Directors of L'Occitane (Suisse) S.A., L'Occitane Australia Pty. Ltd. and L'Occitane Japon K.K. He is also the president of the Fondation d'Entreprise L'Occitane. Since joining L'Occitane, Mr Geiger has developed the Group from a largely domestic operation based in France to an international business. He has spent time travelling to the Group's worldwide locations in order to implement this growth strategy, where he has established the Group's subsidiaries and strong relationships with the local management. In June 2008, Mr Geiger was awarded the accolade of "INSEAD entrepreneur of the year" for his international development strategy of the Group. 
Mr Geiger began his career at the American Machine and Foundry Company in 1970. In 1972 he left to start his own business, involved in the distribution of machinery used in the processing of rubber and plastic, which he sold in 1978. He then established and developed AMS Packaging SA, which specialised in packaging for the high end perfumes and cosmetics market. This company was floated on the Paris stock exchange in 1987 and Mr Geiger left the company entirely in 1990. Between 1991 and 1995, he worked for a packaging company with operations primarily based in France and developed it into an international business.
Reinold Geiger graduated from the Swiss Federal Institute of Technology in Zürich, Switzerland with a degree in engineering in 1969 and from INSEAD in Fontainebleu, France with a master's degree in business administration in 1976.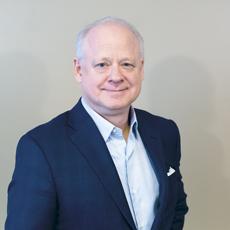 André Hoffmann, Executive Director, Vice-Chairman and Chief Executive Officer
André Hoffmann was appointed as an Executive Director with effect from 2 May 2001, as Vice-Chairman with effect from 19 April 2016, and as Chief Executive Officer with effect from 16 September 2021. He is primarily responsible for the Group's strategic planning and the management of the Group's business. He is the Chairman of L'Occitane Trading (Shanghai) Limited, L'Occitane (Far East) Limited, L'Occitane (Korea) Limited, L'Occitane Taiwan Limited and L'Occitane Japon K.K.. He is also a Director of L'Occitane Singapore Pte. Limited, L'Occitane Australia Pty. Limited, L'Occitane (China) Limited and L'Occitane (Macau) Limited.
Mr Hoffmann has over 30 years of experience in the retail and distribution of cosmetics, luxury products and fashion in Asia-Pacific. He is a Director of Pacifique Agencies (Far East) Limited, which was a joint venture partner with the Company for the distribution of L'Occitane products in the Asia-Pacific region between 1995 and 2004.
Between 1979 and 1986, Mr. Hoffmann worked in various sales management roles at the GA Pacific Group, a business specialising in the investment and management of retailing, wholesaling, trading, manufacturing and distribution operations and the hotel and tourism trade in Asia-Pacific.
André Hoffmann graduated from the University of California at Berkeley, USA in 1978 with a bachelor of arts degree in economics.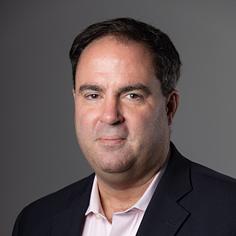 Laurent Marteau, Executive Director and Group Managing Director
Laurent Marteau was appointed as the Group Managing Director in September 2022, and was appointed as an Executive Director with effect from 27 September 2023. He has over 20 years of experience in the global beauty industry, having worked for the LVMH Group for 15 years before joining La Prairie Group in 2014 as Vice President for Global Travel Retail & Special Channels and becoming a board member in the same year. In 2020, Mr. Marteau expanded his responsibilities and was made Vice President for Europe, the Americas, the Middle East and Africa. He graduated from IEP Lyon and EM Lyon Business School.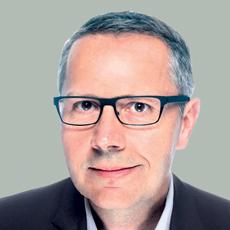 Karl Guénard, Executive Director and Company Secretary
Karl Guénard was a Non-Executive Director of the Group from 30 June 2003 and joined the Group in September 2013. Since 1 September 2013, he has been an Executive Director and Company Secretary of the Group.
Between 2000 and 2013, Mr Guénard worked at Edmond de Rothschild Group where he was a Senior Vice President of the Banque Privée Edmond de Rothschild Europe and responsible for the financial and engineering department. Between 1998 and 2000, he was a Manager of the financial engineering department at Banque de Gestion Privée Luxembourg (a subsidiary of Crédit Agricole Indosuez Luxembourg). Prior to this, between 1993 and 1998, he was a funds and corporate auditor.
Karl Guénard is a chartered accountant and holds a master's degree in economics and management sciences from the University of Strasbourg, France.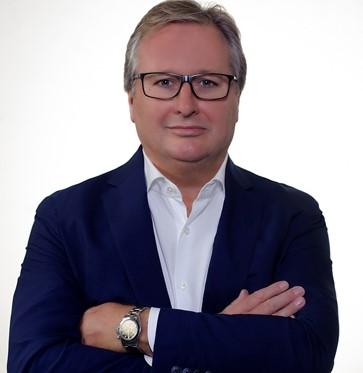 Séan Harrington, Executive Director and Chief Executive Officer of ELEMIS
Séan Harrington was appointed as an Executive Director with effect from 30 September 2020 and is the Chief Executive Officer of ELEMIS. He is one of ELEMIS' co-founders, a trio of whom are still leading the day-to-day operations of the 30-year-old company.
Mr. Harrington began his career distributing European beauty brands. At 24, he partnered with the Co-Founders to launch ELEMIS. As the brand grew, Mr. Harrington has led all functions within the company to develop a deep understanding of the business. In 1996, he successfully steered the business to acquisition by Steiner Leisure Limited and subsequent IPO on Nasdaq, and then in 2015 transitioned ELEMIS to private equity ownership.In March 2019, ELEMIS was acquired by the Group, a partner to support the expansion of ELEMIS' global footprint to be the leading global skincare brand.
Mr. Harrington is known for his entrepreneurial leadership style, encouraging ELEMIS employees at every level to embrace disruptive strategies to engage and excite consumers. Under his leadership, the brand has evolved from a homegrown business into a global brand.
List of Company Directors
Corporate Governance Policy
Shareholders Communications Policy
Terms of Reference for the Audit Committee
Terms of Reference for the Nomination Committee
Terms of Reference for the Remuneration Committee
Terms of Reference for the Sustainability Committee
Memorandum & Articles of Association
Procedures for Shareholders 
To propose a person for election as a Director
Conditional Waiver of Listing Rules
To enable L'Occitane International S.A. to hold Treasury Shares