Back to latest news
Sustainable Business is Smart Business: watch the film to find out more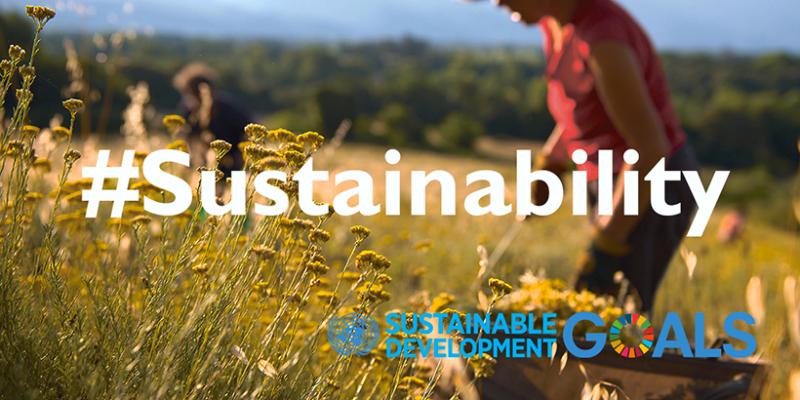 At L'OCCITANE, we are a commitments-driven brand where sustainability has been at the heart of our business for more than 40 years. 
L'OCCITANE was created from a deep passion and respect for nature. Today, we have grown into a leading international brand, but our values have not changed. We aim to limit our impact on the environment at every stage of the product lifecycle and we are whole-heartedly committed to protecting the planet and the people that surround it.
Sustainable, responsible and ethical sourcing is an integral part of our business. At L'OCCITANE, we prioritise natural (plant-derived) traceable ingredients and work with trusted local producers. When doing so, we build long-term multi-year partnerships so that we can actively contribute to local communities and help them to prosper. This can be seen in Corsica, where we have been running a 100% organic immortelle plantation program for more than 10 years. We launched the program to enable the sustainable sourcing of the essential oil extracted from the immortelle plant, a key ingredient in some of our best-seller skincare products. The program now covers more than 50 hectares and 9 local and passionate producers are working with our internal sustainable sourcing specialists. The French Ministry of Ecology, Sustainable Development and Energy has recognised this program and attributed it an award for biodiversity. We hope that you will share the same enthusiasm when you watch this short film.
Corsica is just one example of L'OCCITANE's many sustainable sourcing and fair-trade initiatives and we encourage you to explore the rest of our website and to read our CSR Report to find out more.