Back to latest news
For an organic lifestyle - sustainable and responsible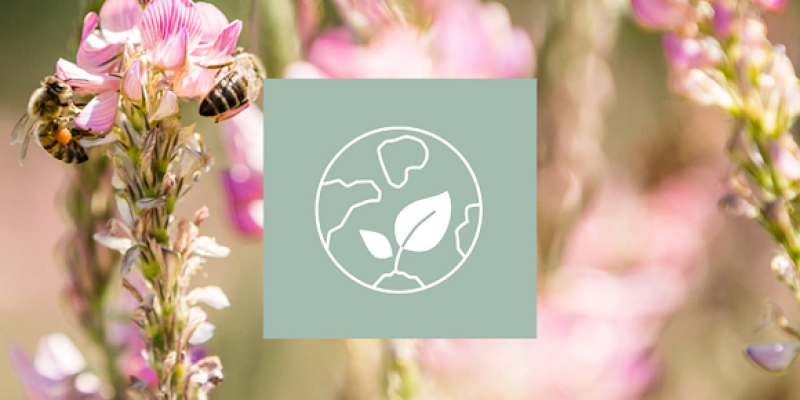 Opinion piece by Claire Viano, General Manager Melvita France-Benelux, on the occasion of Earth Day
Today, 22nd April 2021, more than one billion people across the world are celebrating International Earth Day. This annual event dates back to 1970, and was born in order to raise awareness, individually and collectively, so that we might reduce, or even render positive, our impact on the planet.  
In 50 years progress has indeed been made: our collective consciousness, in particular, have been roused, faced with our ecological emergency. But there is still so much to do. The current health crisis speaks volumes: revealing as it does the depth of the social and environmental fissures we must face up to together. Despite the historic commitments ratified by the Paris Accord in 2015, global warming has not relented. The planet's biodiversity is eroding at a vertiginous speed. 
The powers at play, faced with the necessary ecological and social transitions, have changed, and everywhere the need for a collaborative approach stands out, bringing together the energy of public, private and civic actors to achieve the sustainable development objectives set out by the United Nations. 
Citizen-consumers now expect companies to contribute to the reinvention of a sustainable economic and social model. Today, as in the past, some brands, purpose-native, are as the name suggests, born to respond to this very for meaning and participation in a more inclusive, sustainable world.
Melvita is one of them. An engaged and pioneering French skincare brand, Melvita was launched in 1983, from the dream of its founder-biologist, who sought to reconcile people with nature and offer the best cosmetic products without compromising our health or the environment. Melvita was a forerunner in the organic revolution of this sector, and remains at the avant-garde of the highest standards in terms of formulations that reconcile efficacy, beautiful gentle textures that respect health and the planet. 
In order to have a positive impact on the fragile balance between Man and Nature, we are certain that it's time to go beyond organic certification. For production and consuming to be as eco-responsible as possible, Bio accreditation has everything to gain by converging with other key sustainability indicators - first of which is a local dimension to production, a concern for fairness towards stakeholders, an absolute adherence to human rights, a reduction across the carbon footprint on the entire value chain… Such an approach, that is sustainable as well as organic, has been the Melvita way from the beginning, hand in hand with all its communities - producers, partners in the organic chain in France, employees, clients and local ecosystems.
By engaging in local productions with a determined focus on the land and its people, a collaborative approach with our ecosystems, an obsession for transparency and traceability, as well as non-profits that support of biodiversity and social inclusion, we have our heart set on a global ecological transition, that encourages responsible actions, in and beyond the cosmetic industry. 
Partly because we are a brand born from Nature and its purest ingredients, striving to share the benefits therein, we are witness each day to the power and the fragility of the synergies that unite us. We owe Nature so much - in some ways everything: shoulder to shoulder with all those who show their engagement today, we hold the firm belief that each and every one of us - as individuals, members of a companies or organizations, can give back what Nature gives us, by "doing our bit", and by embracing more and more each day, a true organic, sustainable and responsible lifestyle.
For more information about Melvita, please visit: Melvita.com