Back to latest news
L'OCCITANE speeds up its efforts to tackle plastic pollution thanks to the Ellen MacArthur Foundation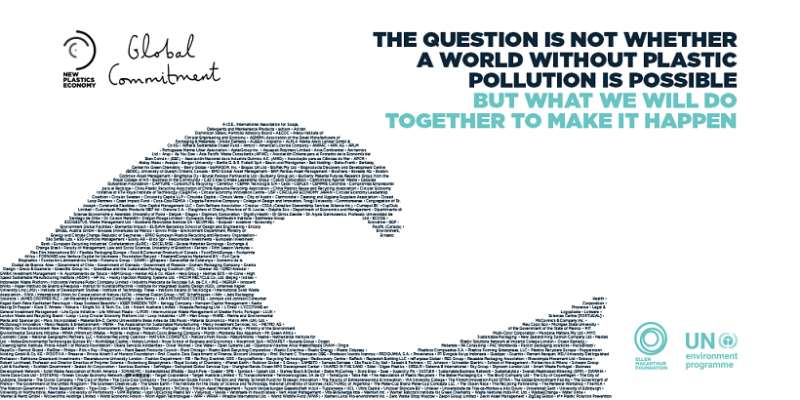 The Ellen MacArthur Foundation and the UN Environment Programme today released their New Plastics Economy Global Commitment – 2019 Progress Report. This report offers unprecedented transparency and sets a clear baseline for measuring progress towards a circular economy for plastic. The Foundation welcomes the promising early progress made by the signatories towards eliminating problematic plastic packaging and to increasing the use of recycled plastic more than five-fold by 2025. However, it also calls for more action to eliminate and reuse, for innovation to make all plastic packaging 100% reusable, recyclable or compostable, and for efforts to circulate plastics to avoid waste and pollution.
For the first time, the report sets out the progress made by the almost 200 businesses and governments who signed the New Plastics Economy Global Commitment, directly alongside their original commitments. It includes key data such as the volumes of plastic packaging used and the proportion of it that is recycled. The progress made in these areas demonstrates that L'OCCITANE en Provence, one of the signatory companies, is well on its way to tackling plastic pollution at source.
New Plastics Economy lead at the Ellen MacArthur Foundation
Our vision is for a world where plastic never becomes waste or pollution. It will be a challenging journey, but by coming together we can eliminate the plastics we don't need and innovate, so the plastics we do need can be safely and easily circulated – keeping them in the economy and out of the environment.

 
Sensible sustainable thinking is at the heart of L'OCCITANE. Inspired by the New Plastics Economy Global Commitment's targets and principle of mutual transparency, L'OCCITANE is one step closer to meeting its vision of achieving a circular economy for plastic. L'OCCITANE has pledged that, by 2025, 100% of its bottles will be made out of 100% recycled plastic, and 100% of its owned stores will offer a recycling service. To achieve this goal, it has set out a number of specific actions in three areas:
Recycle – working towards a circular economy
Reduce – reducing waste and improving product lifespans
React – supporting initiatives that encourage responsible and sustainable use of plastic
For more information about The Ellen MacArthur Foundation
For more information about The New Plastics Economy
Read more about how L'OCCITANE speeds up its efforts to tackle plastic pollution here
Read more about L'OCCITANE's best practices and progress in environmental responsibility here