Back to latest news
L'OCCITANE Group wins LEAD Network's Best In Class Retail Award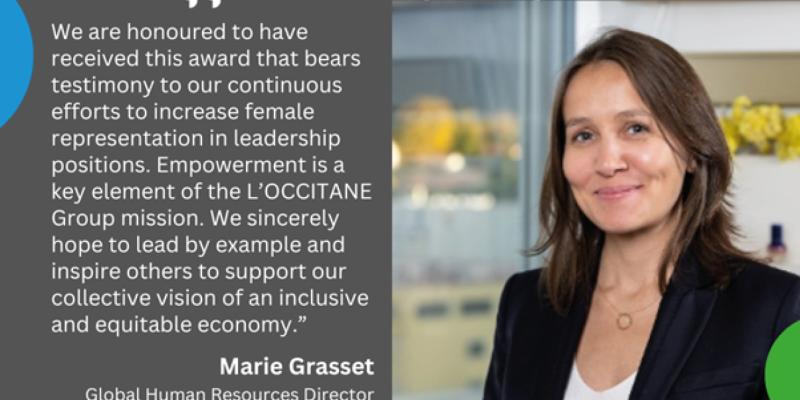 We are thrilled to announce that we are the winner of LEAD Network's Best In Class(Retail) Award at this year's annual LEAD Network Conference in Duesseldorf!

At the L'OCCITANE Group, we have achieved 50-50 at senior executive level and have shown an excellent improvement over the last 2 years in our gender diversity. We have integrated initiatives that offer equitable professional development opportunities for underrepresented groups, gender neutral parental policies, strong work on STEM careers, and data driven decision making beyond the compliance level tracking. 

Marie Grasset, Group Global Human Resources Director says, "We are honoured to have received this award that bears testimony to our continuous efforts to increase female representation in leadership positions. Empowerment is a key element of the L'OCCITANE Group mission. We sincerely hope to lead by example and inspire others to support our collective vision of an inclusive and equitable economy."
Congratulations to all teams who have played a key role in this achievement!