Back to latest news
L'OCCITANE Foundation: 10 million beneficiaries of eye care by 2020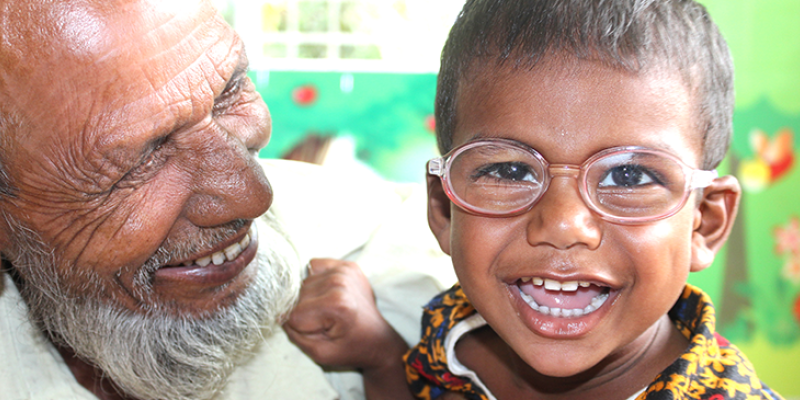 On the occasion of World Sight Day, held on 8 October 2020, the L'OCCITANE Foundation has achieved its target of providing access to eye care to 10 million beneficiaries.
Almost 285 million people in the world are blind or visually impaired. Because up to 80% of all cases of visual impairment are preventable or curable*, L'OCCITANE and its Foundation have extended their commitment to provide eye care to 15 million beneficiaries worldwide by 2025.
L'OCCITANE en Provence is a natural beauty brand whose products stir and delight the senses. Since 1997, it has been committed to sight, using Braille labelling on the packaging of many products. Working with its Foundation, L'OCCITANE set itself the objective to prevent avoidable blindness by funding eye care projects for 10 million people by the end of 2020. These projects include eye-screening programmes, treatments and eye surgery, as well as equipment and training for medical teams. They have forged partnerships with local and international NGOs such as UNICEF**. 
The Foundation is financed by L'OCCITANE and has an average annual budget of one million euros. It receives additional financing through the sale of fundraising products. L'OCCITANE subsidiaries also play a crucial role. Every year, they get involved by supporting over twenty different projects, in partnership with charities and organisations in their own countries.
L'OCCITANE Race for Vision 2020 – raising funds together
From 14 September to 4 October 2020, almost 9,000 energetic employees and their families and friends committed to the L'OCCITANE Race for Vision challenge. Clocking up an impressive 777,000 kilometres walking, running and cycling worldwide, they raised €350,000 for the L'OCCITANE Foundation and its fight for preventable blindness. L'OCCITANE Race for Vision is a great way to exercise, increase public awareness about sight loss and raise money together while practising safe social distancing.   
* WHO Universal eye health: a global action plan 2014–2019
** UNICEF does not endorse any company, brand, product or service.
 
L'OCCITANE Caring For Sight - September 2020