Back to latest news
L'OCCITANE commits to improving women's representation by signing the LEAD Network's CEO Pledge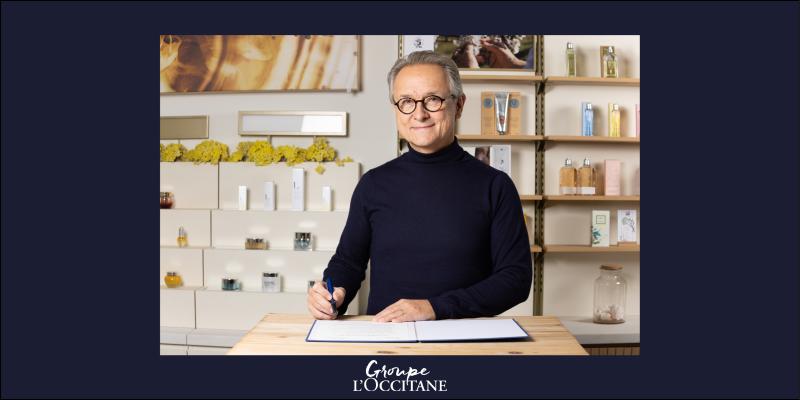 By signing the CEO Pledge during the LEAD Network's CEO Roundtable, Yves Blouin, Managing Director of the L'OCCITANE Group, has committed to improving the representation of women at the executive level of the business. The CEO Pledge obliges signatory companies to significantly accelerate gender parity and to prioritise inclusion in the value chain of the European retail and consumer goods sector.
This commitment represents an important step towards achieving the Group's diversity, equity and inclusion goals. Women already make up a little over 50% of management positions. However, developing a culture that empowers all our team members to actively support diversity and inclusion remains a crucial concern. 
With a presence in over 90 countries, the Group and its brands embody a vibrant and multi-local culture – an environment that should lead to a diverse, equal and inclusive workplace.
Managing Director of the L'OCCITANE Group
This commitment will involve listening to communities, cultivating change in our teams and in the way we communicate. In other words, we want to do what we can to contribute to a world in which everyone has greater equality of opportunity. And there is still a lot to be done
Empowering women is one of L'OCCITANE's social and community engagement pillars. The Group broke new ground in this area by launching a global inclusive parental leave policy in 2020. The policy gives primary caregivers a minimum of 20 weeks' fully paid leave and a secondary caregiver at least 12 weeks' fully paid leave. It applies to all L'OCCITANE employees worldwide – whether they work in offices, factories or stores, and whether they're welcoming a child by birth or through adoption or surrogacy.
The LEAD Network
The Group joined the Leading Executives Advancing Diversity (LEAD) Network in 2020. Its mission is to attract, retain and advance women in the consumer goods and retail sector in Europe through education, leadership and business development (www.lead-eu.net).