Back to latest news
Justine Humbert from Biodiversity and Sustainable Supply Chain Department to join Executive Committee of Global Shea Alliance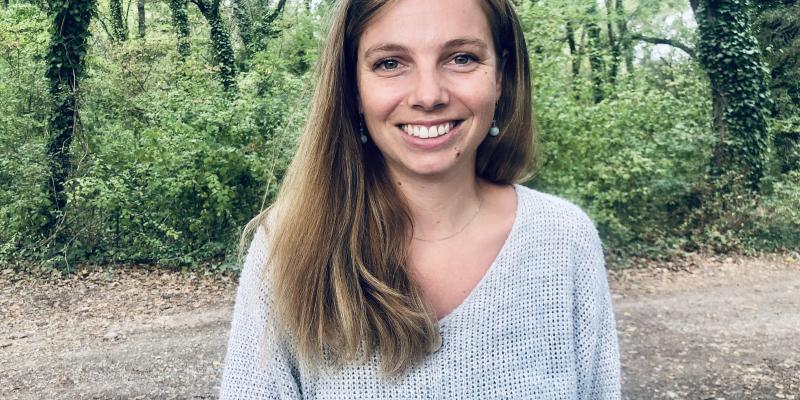 Justine Humbert, Sustainable Supply Chain Specialist in charge of shea butter within the Biodiversity and Sustainable Ingredients Department of the L'OCCITANE Group, will join the Executive Committee of the Global Shea Alliance (GSA). This appointment demonstrates the Group's commitment to the development of the shea industry, helping to promote biodiversity and human development.
For three years, Justine Humbert will occupy one of the two Executive Committee positions reserved for brands and distributors. This appointment recognises the commitment of Justine Humbert and the team in Burkina Faso, which has been led by Abou Tagnan for more than seven years, as well as the entire Sustainability and Biodiversity team, towards the development of a fair trade, organic and carbon-positive supply of shea butter, helping to preserve traditional knowledge and skills, generate income and improve the living conditions of over 10,000 women producers.
Notably, Justine Humbert and the local team have implemented the RESIST programme – a three-year, $2 million programme, financed by L'OCCITANE as well as by public funds from the United States and Germany*  – which has been formally recognised as a business model by the United Nations Development Programme (UNDP).
The Global Shea Alliance is a non-profit industry association with 500 members from 35 countries, including women's groups, brands and retailers, suppliers and NGOs. Through public–private partnerships, the GSA promotes the sustainability of the shea industry, its quality standards and practices and the demand for shea in food and cosmetics. 
L'OCCITANE's Sustainable Ingredients Specialist in charge of shea butter
I am very honoured by the trust that has been placed in me by the members of the GSA. It is both a recognition of the work carried out in Burkina Faso for many years as well as an opportunity to share the experience gained, particularly in terms of involving partners in the field and engaging public and private partners to leverage funding. My contribution, which is based on the invaluable insights of the field team, will focus in particular on the protection of resources, quality, traceability and fair pay for women producers.
For more information about the Global Shea Alliance, please visit https://globalshea.com/
*Funded by USAID (thanks to Global Shea Alliance) and the German Federal Government, Federal Ministry for Economic Cooperation and Development (BMZ), via sequa as part of the develoPPP.de programme.