Back to latest news
The Group receives "Caring Company Award" in Hong Kong for 4th consecutive year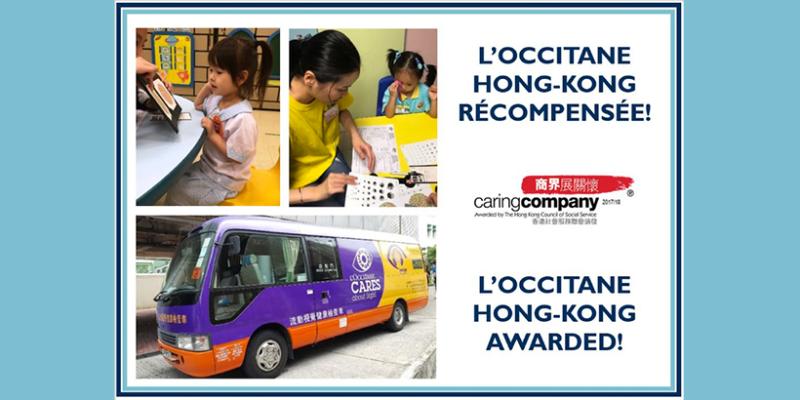 The L'OCCITANE Group is delighted to receive the "Caring Company Award" from the Hong Kong Council of Social Service for the 4th consecutive year.
The award reflects the Group's long-term commitment to corporate social responsibility and good corporate citizenship in Caring for the Community, Caring for Employees and Caring for the Environment. 
Recent local projects in Hong Kong include the Vision Screen Project in partnership with the Hong Kong Society for the Blind, providing vision screening to more than 2,200 children in HK kindergartens.  
The L'OCCITANE Group will continue to contribute to local community needs for sight-related charity projects alongside the L'OCCITANE Foundation, for whom the fight against avoidable blindness is a key focus.