Back to latest news
L'OCCITANE R&D is proud to have been invited to present its research at the prestigious IFSCC global conference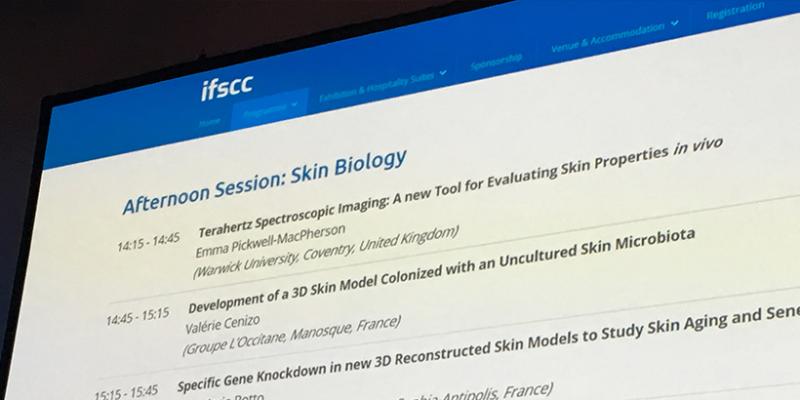 Last week in Munich, Germany, the International Federation of Societies of Cosmetics Chemists (IFSCC) held it's global conference. The IFSCC reunites 44 leading cosmetics companies from all 5 continents and counts almost 15,000 members, of which more than 1,200 attended this year's conference.
For the very first time, L'OCCITANE R&D was invited to present about its ongoing work dedicated to Biology and Microbiology. Valérie Cenizo, Skin Biology Laboratory Manager, presented our results for the development of a 3D skin model colonised with an uncultured skin microbiota. 
L'OCCITANE has developed this new biological model to help us characterise the effects of active substances or preservatives on the skin's microflora. You can find out more about this exciting research through an informative poster available here.
We thank and congratulate Valérie and all of the R&D team for their dedication and commitment to the future of natural cosmetics.