SAFETY
Establishing a safe and sustainable 'new normal' together.
As workplace culture and in-store shopping are likely to look different from pre-pandemic days, the L'OCCITANE Group is carefully preparing to adapt its facilities. Our focus is on prioritising the health and safety of our employees and our customers while also helping to protect society at large.

We have established the following rules to be followed across all our sites worldwide, and applicable, at least, for one month after the reopening of each site:
1. Regular handwashing with soap or hand sanitiser.
2. Compulsory wearing of face masks on site.
3. A distance of at least 1 metre (3 feet) between oneself and others. No handshaking, no hugging.
4. Increased disinfection of all touchpoints and workstations.

These rules are tied to new protocols in stores and spas, focusing on a 100% contactless customer journey to maintain the highest possible levels of safety, while continuing to provide fresh and memorable experiences.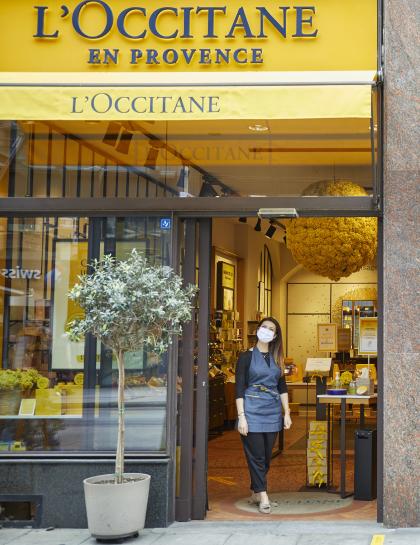 "As an employer and retailer, we have a role to play in tackling this pandemic. We are adopting safe workplace practices based on real-world learnings from Asia."

Discover
Welcoming customers back with stringent safety protocols