RESILIENCE
Moving towards greater resilience
The COVID-19 pandemic is a reminder of how much we rely on nature. Not only must we respect biodiversity but we must also commit to regenerating it. L'OCCITANE was born of that very idea, and since then it has made it its mission.

As part of the One Planet Business for Biodiversity coalition, we are committed to developing regenerative agriculture and protecting natural ecosystems.

This context offers also a chance to 'reset', and emerge with business models that are mutually supportive, collaborative and regenerative – and hence fairer for all. Building on our resilient business model, we are determined to boost our multi-local approach focusing on protecting and developing natural and human ecosystems, via :
1. A Sustainable Communities approach for our key ingredients sourcing, guaranteeing shared value through long-term partnerships, sustainable agriculture and the preservation of family farming.
2. Multi-local organisation based on a diversified brands portfolio, short supply chains and local ingredient sourcing where possible.
3. Coalitions and partnerships, such as 'Green & Lavender' in Provence , to develop local ecosystems.
4. Empowering innovation : with our start-up studio OBRATORI in Marseille.
5. Omnichannel distribution : retail, web, social selling.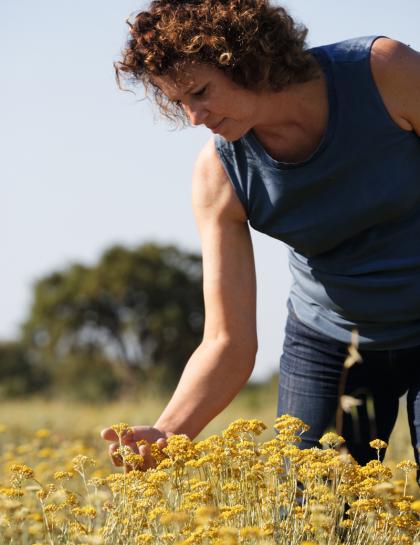 "In the face of the crisis, our multiyear, quantity contracts and pre-financing from 50–80% of cost before harvest is more valuable to our producers than ever. Giving them the security to being able to sell their stocks and securing their revenues."
Discover
The comeback of French almonds for biodiversity's sake